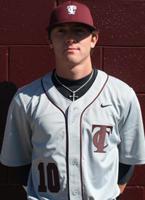 Braxton is a graduate from Louisville High School in 2014 and  he played 3rd base in high school.  After his senior campaign, Wall earned 1st Team All-District honors.
He continued to play the hot corner for two seasons, as he continued his career signing with Coahoma Community College.
Braxton is currently pursuing a degree in Kinesiology and Physical Education at Mississippi State University.