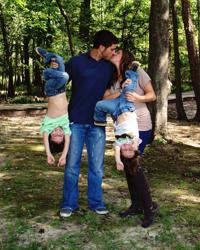 Clay McLain – Serves as Hitting Coordinator
Clay McLain is a former collegiate player for Austin Peay University before transferring to play his final years at Crichton College, private Christian college. Clay has been an East Coast Baseball coach and instructor for the last 5 seasons. An apprentice hitting coach under Joe Caruso, he travels the southeast working camps and clinics. His highest praise came when Kevin Long, Hitting Coach for NY Yankees, asks Clay to work his hitting camps during Kevin's off season.
Clay accepted Christ on a SCORE International Baseball Mission's Trip to the Dominican Republic where baseball led him to the Lord. Now, he uses his testimony and walk with Christ to lead other players towards their own testimony and decision to accept salvation. Currently, Clay is a fire fighter for the Collierville Department.