luke hargett - 15u honor the game head coach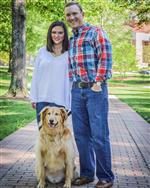 Coach Luke Hargett is returning to coach for the East Coast Sox for his 4th season.
Coach Hargett knows elite-level talent as he coaches at a premier, national high school program and the Sox in the summer.  His ability to see the best in every player shows his maturity as a coach.  When a player is down, Luke has the unique ability to get the player to believe in himself.
Coach Luke Hargett is currently coaching at Madison Central High School for the elite Jaguar program out of Madison, MS.  This summer will be Coach Hargett's second season with the Sox, and he has had many requests for families to want to play with Luke again.
Luke played his collegiate baseball at Mississippi College where he was a right-hand pitcher for the Choctaws.  His best season came to his junior campaign where he became a prominent arm and he pitched his best season at the D2 level.
Before Mississippi College, Luke played for coach Rick Collier at Itawamba Community College...MACJC Second Team All-State selection...played for coach Brian Long at Itawamba AHS...tallied a 1.90 ERA...1-4A All-Division selection...team captain...Coaches Award...Indian Pride Award...selected to play with Coast to Coast Baseball in Jupiter, Fla...selected for State Games of Mississippi.