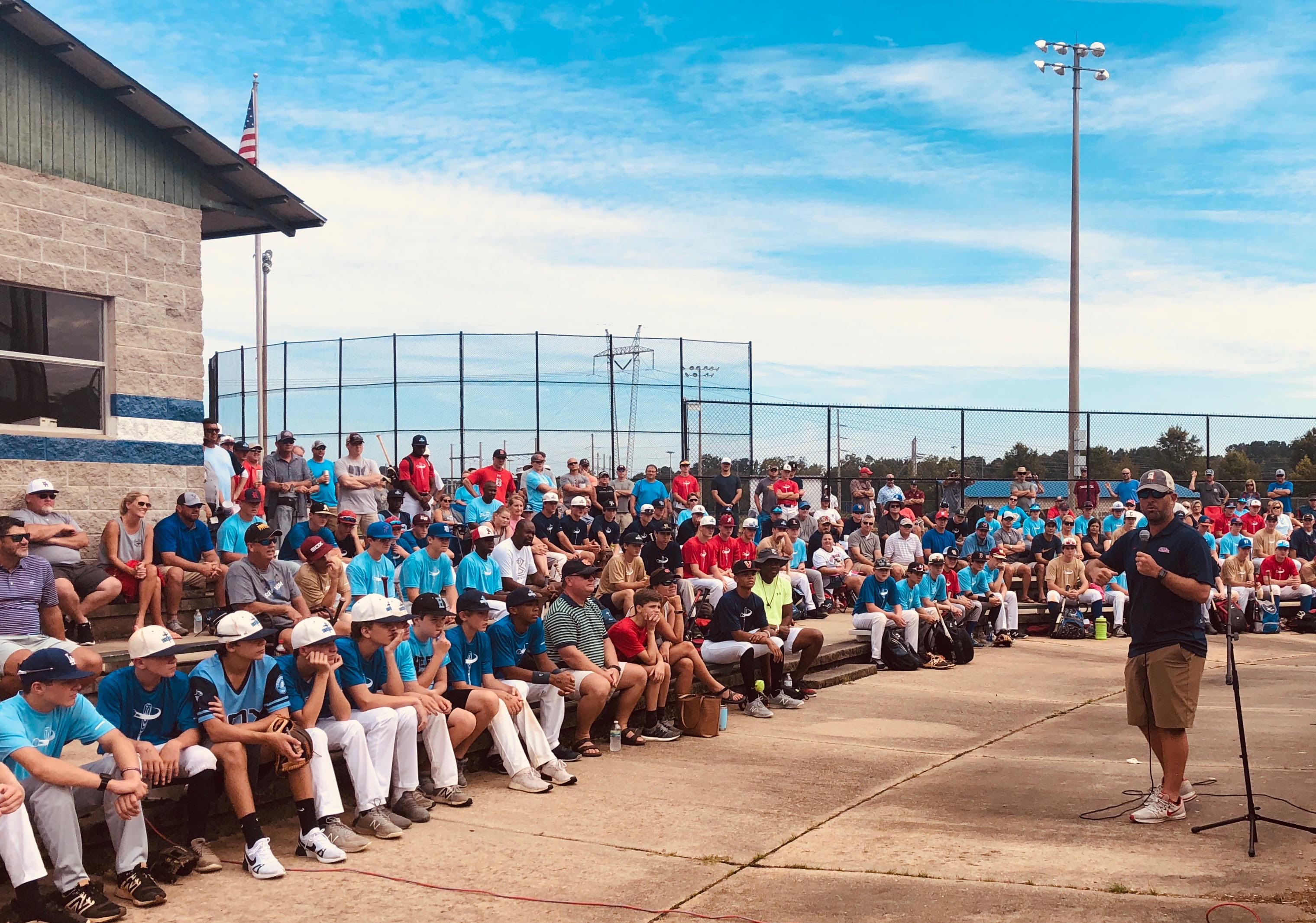 2020 Fall Showcase/Tryout
This showcase will be used as a tryout to fill our open spots on our 2020 fall and 2021 summer teams.
East Coast Sox will be hosting our 2020 Fall Showcase/Tryouts on Saturday, August 1, and Sunday, August 2 at Freedom Ridge Park in Ridgeland, MS.
This is a showcase that we use as a tryout for our upcoming 2020 fall teams and our 2021 summer teams.  This is for 2021 thru 2026 graduates.
Last fall showcase, we had over 50 college coaches attend this showcase from 13 - D1 schools, 3 - D2 schools, and 10 - JUCO schools.
If you are seeking a position for one of our 2020 fall or 2021 summer teams, please fill out and attend one of the showcase days.
To Sign-Up, choose a day and fill out info:
Saturday, August 1 Showcase/Tryout Registration - LINK
Sunday, August 2 Showcase/Tryout Registration - LINK
Cost:
Pitchers Only - $130
Position Player - $215
Position/Pitcher -$255
- Spots are limited so register soon.
Here are the details of the showcase/tryout:
Schedule: August 1, 2020
8:30 am - 9:45 am - Registration
10:00 am - 10:15 am - Devotional
10:15 am - 1:00 pm - Pro-style workout
Run 60-yard dash
Run 5-10-5
Bat Velocities
Outfielders field and throw
Infielders field and throw from shortstop
First baseman field and throw
Catcher's pop time
Batting Practice
Games (pitchers are scouted and evaluated during games)
1:00 pm - 7:30 pm - Team will play live games
Schedule: August 2, 2020
7:30 am - 9:00 am - Registration
9:00 am - 9:15 am - Devotional
9:15 am - 12:30 pm - Pro-style workout
Run 60-yard dash
Run 5-10-5
Bat Velocities
Outfielders field and throw
Infielders field and throw from shortstop
First baseman field and throw
Catcher's pop time
Batting Practice
Games (pitchers are scouted and evaluated during games)
12:30 pm - 5:00 pm - Teams will play live games