east coast sox 15u national coach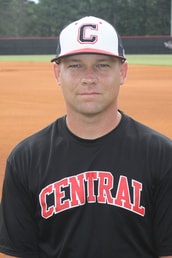 Coach Butler will be returning to coach the East Coast Sox for his 5th season.
Coach Butler brings a high energy approach to coaching for the Sox.  His high energy level and motor allow Butler to never stop teaching and coaching players on and off the field.  His willingness to sacrifice his time for players is evident every year, and our players are truly blessed by his servant's heart to love and serve others.
Coach Butler is also beginning his seventh season as Assistant Coach of the Central High Red Devils.
Butler is an alumnus of Demopolis High School where he earned a baseball scholarship to play at Central Alabama Community College in Alexander City, Alabama. After completing his two years at CACC, he continued his baseball career at Shorter University in Rome, Georgia, graduating with a degree in Sports Management.
Butler spent two years coaching at Marengo Academy in Linden, Alabama. As an assistant in year one Butler was responsible for coaching hitting and outfield positions. The team was one of the top hitting teams in the state, hitting an impressive .375 as a team. Butler took over as head coach in year two, winning district coach of the year, an award voted on by the coaches in the surrounding area. He moved on to complete his Master's in Business and Marketing Education from Auburn University and then served one year at Sweetwater High School as Head Junior Varsity coach, hitting coach, and infield coach before accepting a position at Central High School.
Coach Butler is also a Childhood Cancer Survivor, surviving a battle with Acute Myeloid Leukemia at the age of 15, a cause about which he is very passionate!
Player Honors
FCA Jack Baker against all odds award - 2006
CACC "Hardest Worker Award"- 2007
Coaching Honors
District Coach of the Year- 2012
He is married to the former Katie Dubois of Coatopa, AL. They have two children: a son, Easton, and a daughter Lily.
Why I chose the Sox?
Last summer was my first year with the East Coast Sox. It was one of the best baseball experiences I have had in my career. Having the chance to be spread the love and grace of Jesus, while also being around some of the best players and coaches in the southeast each weekend was truly an unforgettable experience. The East Coast Sox organization has helped me grow as a person as a coach.
When I first got involved with the East Coast Sox it was just an opportunity to coach more baseball in the summer, but it turned into much more. The way the organization uses baseball to grow the Kingdom is remarkable and inspiring and is the main reason I will continue to be apart of the East Coast Sox as long as they will have me.