east coast sox 15u select coach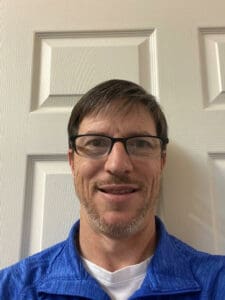 Brad Clark is entering 3rd season with the East Coast Sox.
Brad has been a part of the Sox organization as coach for several different age groups, and in other various roles, over the last 3 years.
After an average high school career, I knew I wanted to be a coach. My love for the game took me to Mississippi State as an equipment manager with baseball where I learned more about the game from two ABCA Hall of Fame coaches (Ron Polk and Pat McMahon). Two trips to the CWS (one with Coach Dubose) and a teaching/coaching degree later, the coaching career got put on hold. I stayed involved in baseball through another avenue by becoming a physical therapist and athletic trainer. Several years and moves later, I reconnected with Coach Dubose and met Coach Sykes and Coach Caruso. Since that time, my son and I have been a part of the Sox organization with several teams and through work in the missions trips to the Dominican Republic. I am honored to be a part of the Sox family and look forward to continuing to serve with them through the game of baseball.