east coast sox 14u select head coach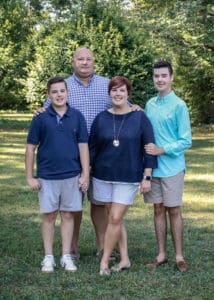 Coach Brad Hamilton will be returning to coach the East Coast Sox for his 3rd season.
Coach comes highly recommended by so many players and coaches, the Sox reached out and asked if he would coach with the Sox program. It didn't take us long to realize the man of God we would acquire for the summer.  The Sox are excited to welcome Hamilton to the staff.
Brad currently serves as Head Baseball coach at Caledonia High School. While at Amory, Brad was selected to coach in the NEMSBCAA All-Star game in 2009. He left Amory in 2011 taking a position as an assistant baseball coach with Itawamba Agricultural High School through 2015. Brad served as the pitching coach for the 2014 and 2015 seasons at IAHS. During his first year as pitching coach for IAHS, the team won 19 games and advanced to the 2nd round of the state playoffs. In his last year, they won 20 games and advanced to the 3rd round of the state playoffs. He was selected to coach in the NEMCABB baseball game in 2015. Brad left Itawamba Agricultural High School in 2015 to become the pitching coach at Starkville High School where he served through 2018 while helping to lead the Yellow Jackets to three straight playoff appearances.
Brad is a 1997 graduate of Amory High School. He was a member of the 1997 3A State Championship baseball team his senior year. He received a baseball scholarship to Meridian Community College. Brad graduated from Mississippi State University with a degree in physical education and a minor in biology. He is also certified in special education.
Brad and his wife Amy have been married for twenty-two years.