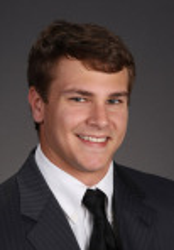 Dave Woods – Serves as 17u Head Coach in summer and a Head Coach in the fall season.
Coach Dave Woods is a 2005 graduate of West Lauderdale (Miss.) High School where he played for Coach Jerry Boatner. Coach Woods was selected in the 42nd round of the 2005 Major League Baseball Draft by the Florida Marlins but decided to attend Meridian CC where he had a stellar 2 years. Coach Woods threw out an average over 2 years of 43% and his Sophomore year posted a .988 fielding percentage behind the plate.
Coach Woods continued his career to the University of Alabama.