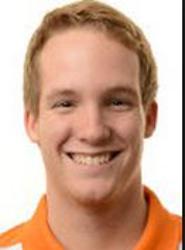 Hunter Mitchem – Serves as 15u Assistant Coach and is our Assistant Director of Operations.
Coach Hunter Mitchem attended Blackman High School in Murfreesboro, Tenn.  Coach Mitchem earned three varsity letters with the Blaze.  He helped lead the team to the District 7-AAA championship and Region 4 title in 2009 and was named the team's defensive MVP after yielding just two passed balls all season while handling a staff that features six current collegiate pitchers.
Coach Mitchem went on to play at the University of Tennessee and in a 2012, he became a Student Assistant at the University of Tennessee before transferring to Mississippi State University where he served as Bullpen Catcher.