East Coast Sox 14u national head coach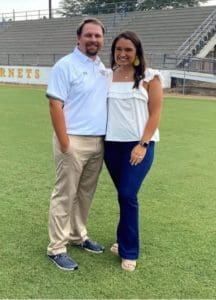 Coach Sam Gilmer is returning to the East Coast Sox Organization for his 8th season.
Sam Gilmer grew up in Headland, Alabama and attended Headland High School. He was offered a baseball scholarship at Emmanuel College in Franklin Springs, GA, where he played baseball for 3 years before joining their staff as a pitching assistant. Sam graduated from Emmanuel College with a Bachelor of Science Degree in History Education.
Currently, Sam is an assistant baseball and football coach for Beauregard High School.
He is married to Courtney Gilmer.