shawn gilmer - 15u prime head coach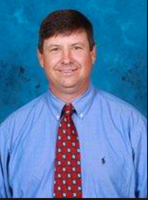 Coach Shawn Gilmer is returning to coach the East Coast Sox for his 5th season.
Shawn has been a proven winner with the Sox leading his teams deep into the playoffs at Perfect game events.  His wisdom and maturity allow players the freedom to play hard and well knowing coach believes in their God-given talents.  He is a player's coach because he cares about the player getting better on and off the field.
Coach Gilmer has over 27 years of baseball coaching experience.  Coach Gilmer holds a B.S. and an M.S. degree in secondary education from Troy State University.   He taught his first year at Dothan High and then taught for 22 years at Enterprise High School.
Coach Gilmer served 13 years as the head coach of the Enterprise High baseball team where he was the winningest coach in EHS history and his teams hold records for the most wins in a season. Two of his teams also have the record for the highest finish in EHS history finishing 5th in the state after making it twice to the final 8. The team averaged 20 wins a year for the past 13 years and reached the final 16 eight times and the final 8 twice. The Wildcats were Region Champions in 2006, Region runner up in 2004, & 3rd in the Region in 2005. Since going back to area play in 2009 the team has won the Area Championship in 2009, 2010, 2012, 2014, & 2015 and finished runner up in 2011 & 2013. Coach Gilmer was named the Dothan Eagle Coach of the Year in 2006 after finishing 29-8. In 2015 he was selected to coach the South team in the AHSAA North-South All-Star game. During his tenure as head coach 43 players signed baseball scholarships at NAIA, NCAA Div. 1, and Junior College schools. There were at least 9 other senior baseball players that signed academic scholarships while continuing to play baseball. There were 6 former EHS players that were drafted by Major League Baseball while he coached at Enterprise High School.
Coaching Experience:
Dothan High School -  1992-1993
Enterprise High School -  1993-2015
Headland High School-  2015 - Present