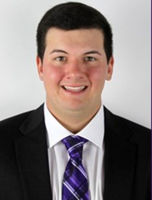 Will is currently a pitcher coach for Northeast Mississippi Community College.  In his second season with the Tigers, Head Coach Richey Harrleson gives high praise for Brand.
Before coaching in college, Will played junior college baseball for 2 seasons with Jones County College, where he was the closing pitcher in the final out in the 2016  NJCAA Division II World Series championship.  After Jones, Will continued his career playing Division I baseball at the University of Central Arkansas.
In high school,  Brand attended Newton County HS in Hickory, MS, but he spent his summers playing on the East Coast Sox national teams.  Will was one of the most domiate lefties the organization has ever had, racking up win after win ever summer for the Sox.
Why I chose the Sox?
After meeting Coach Caruso, Director of the Sox, I knew I wanted to be just like him.  He loved coaching how great Jesu and baseball go together, and I aspire to do the same.  The Sox have been a true blessing to me and my family, as Directors Greg Syes and eric Dubose, are family.