east coast sox 14u american head coach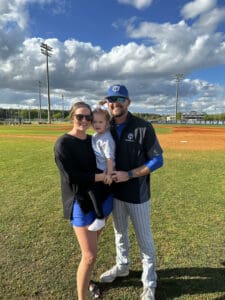 Connor Acton is entering his 1st season coaching with the Sox. 
Coach Acton has been a high school coach in Alabama for 4 years, all at Tuscaloosa County High School in Northport, AL. His first stint at Tuscaloosa County was in 2015 serving as a volunteer assistant while he finished up school. After he finished up school in 2015, Connor and his family moved to Orlando, FL to help pastor a church in the central florida area. While in Orlando, Coach Acton stayed connected to baseball coaching for Quinco Baseball Academy alongside former big leaguer, Adrian Hernandez. Coach Acton and his family returned to Alabama in 2020 and he rejoined the Tuscaloosa County High School staff serving as a junior varsity assistant. He currently is in his first year serving as the pitching coach for the Tuscaloosa County High School program where he helps develop all pitchers grades 9-12. He also assists in coaching the infielders.
A native of Trussville, AL, Coach Acton played at Hewitt-Trussville High School under Jason Estabrook.  After graduating in 2011, he furthered his playing career at Lawson State Community College in Birmingham, AL under Blake Lewis and then finished up his career at Stillman College in Tuscaloosa, AL  under Donnie Crawford. While at Stillman, the t
eam won multiple SIAC conference championships in baseball and advanced to the NCAA DII South Regional.
Coach Acton has been married for 7 years to his wife Hannah, who happens to also coach volleyball and softball at American Christian Academy in Tuscaloosa, AL. They have one daughter, Tatum, who is 3 years old.