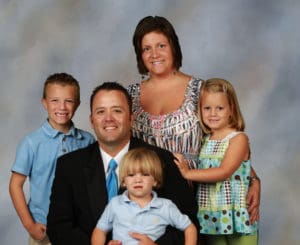 Coach David Spencer will begin sixteenth year at Spain Park and twentieth year coaching. He previously coached at Prattville High School for four years. Coach Spencer is also the Assistant Varsity Baseball Coach for the Jaguars.  Spencer is a student of the game no question, as he is very close to Samford Bulldog Head Coach, Casey Dunn, and Casey mentors Spencer on the art of hitting and many other facets of the game.
This will be David's second season with Sox, and he comes highly recommended by the Sox players, parents, and staff.
Coach Spencer is an Auburn University graduate and hails from Billingsley, Alabama. He and his wife, Ashley, have three children - Clay, Addison, and Colt.