guy howard - 17u founders club head coach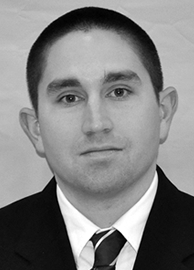 Guy Howard is returning to coach with East Coast Sox for his 3rd season.
Coach Howard is in his first season as the head coach at Northridge High School (AL).  Prior to being named head coach at OBHS, Coach Howard spent 7 years with fellow East Coach Sox coach Jeff Mauldin at Hewitt-Trussville High School in the Birmingham area.  While at Hewitt, Coach Howard saw the Huskies play in 4 semifinals series, 3 championship series, win the 2016 7A state championship and saw numerous players go on to play both collegiately and professionally.
Howard is from the Birmingham area where he prepped at Shades Valley High School.  After high school, Coach Howard played two years at Coastal Alabama Community College and then went on to play at Southern Wesleyan University in Clemson, SC, earning a Bachelor's degree in Math Education.  Coach Howard was a two-time Academic All-American and earned Conference and Region Pitcher of the Year honors during his senior year.
While at Southern Wesleyan, Howard met Holly Junkins of Anderson, South Carolina.  The two have been married for 10 years and have a 6-year-old daughter, Brantley.
Why I coach with the East Coast Sox?
I enjoy coaching East Coast because it allows me an opportunity to make an impact in a group of young men who want to compete and play a high level of baseball.  I get the chance to meet coaches and support staff who challenge me to be a better baseball coach.  I also love the Christian atmosphere of the organization.  I truly believe at the core of the East Coast is to help young men grow in their walk with Christ.  From the Saturday night worship and devotion times to pray with your team after a game to the one-on-one conversations you get to have with the players, I could not ask for a better way to spend my summers.  On top of that, the fact we get to play at SEC baseball stadiums is just a bonus.  I'm thankful to have coached with East Coach last summer and looking forward to another great time in 2020.