east coast sox 15u diamond coach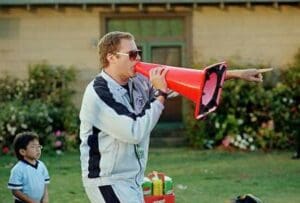 Jeremy Quates is joining the Sox organization this year.
Coach Quates has been coaching majors level baseball teams in Alabama for the past 10 years.
Coach Quates has been an assistant coach with the  Holtville High School program for one year, and the Head coach of the Middle School program for the past two seasons.
Since becoming the Head Coach of the Middle School team at Holtville, he has focused on development and building a strong fundamental foundation for his players. In his first season as Head Coach, Coach Quates led the Holtville Bulldogs to their first ,1st place finish in their Area Championship tournament. This season the Bulldogs finished second in the Area Tournament.
A native of Deatsville, Alabama, Coach Quates played multiple high school sports, but his college career was cut short due to major injuries to his shoulder and knee.
He began his working career by starting his first business at age 19, and has since expanded what he started into 3 corporations that he owns and operates still to this day.
Quates has been married to his beautiful wife Penelope, also of Deatsville, for the past 18 years.
Penelope holds a Master's Degree in elementary education from Auburn University.
Together they have two sons Jadon (15) and Pierson (13). The Quates' live in Deatsville where they enjoy spending time on the lake, traveling, and spending time outdoors.
Why I coach at East Coast?
I am excited to begin my first season coaching at East Coast Sox. I look forward to sharing what I have learned over the past years with the players I am fortunate enough to be associated with. I am also looking forward to learning from the amazing coaches and support staff at East Coast.
I am definitely looking forward to the Christian atmosphere at East Coast. I feel the the largest missing component of sports in general is the lack of Christian leadership from coaches.
Not every player that we come into contact with as coaches will be fortunate enough to play baseball in college or beyond. The odds are greater however that they become husbands, fathers, neighbors, business owners, employees, etc.
That's why I feel that it's important now more than ever for each player to be in an atmosphere that will help strengthen their walk with Christ.
I am very thankful that East Coast Sox provides not only the right atmosphere for each player to grow and develop as athletes, but to also grow and develop into fine Christian men.
I am honored and excited to begin my first season with such an amazing organization.
GO SOX !!!