east coast sox 16u diamond coach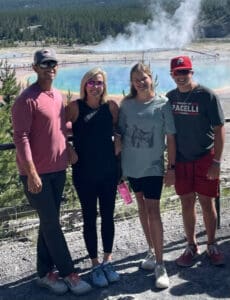 Coach Josh Hudson is entering his 1st season with the East Coast Sox.
Josh Hudson is from Columbus, GA where he played for High School Hall of Fame coach Bobby Howard at Columbus High School.  During his four year career at CHS, Hudson won three consecutive state titles (94-96).  In 1996 Hudson received a scholarship to play baseball for the University of Florida.  After catching and playing in the outfield as a freshman at UF, Hudson transferred to the University of Georgia to get back on the infield for the remainder of his college career.  While at UGA Hudson received ALL-SEC honors in 1999 finishing second in the SEC in batting average.  Hudson also set and still holds the UGA record for the longest consecutive game hitting streak at 28 games.  Hudson is currently a community coach at St Anne Pacelli High School in Columbus, GA.  Josh lives in Smiths Station, AL with his beautiful wife Heather Hudson, son Braden, and daughter Bella.
Why I coach with the East Coast Sox?
This is my first summer coaching with the Sox.  I am good friends with Coach AJ Kehoe, and he introduced me to the East Coast Sox.  I knew I had chosen a great organization when I went to the website and saw that two of the founders of the Sox were former opponents of mine in the SEC.  I also love the fact that Jesus Christ is a huge part of this organization.  I was blessed by our creator Jesus Christ with amazing athletic ability.  Because of my gifts Jesus Christ allowed me to play baseball all over this country, and be coached and trained by guys that could grow my skill set.  Now I have the same opportunity to give the gift of knowledge and success to the players of the East Coast Sox.