east coast sox 15u select head coach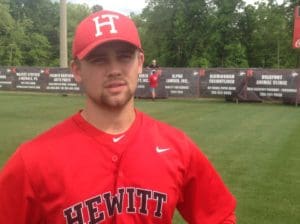 Kane Morrow is returning to coach with the East Coast Sox organization for his 5th season.
Coach Kane Morrow currently serves as a coach for the Alabama state powerhouse, Hewitt Trussville Huskies in Alabama.  The program is lead by Jeff Mauldin, who is a current East Coast Sox coach, who has won high school state championships and National Championships for the Sox.
Morrow has been working alongside and with Coach Mauldin for the last 5 years as a coach, but he also played for the Huskies.
Morrow came to the Sox and in his first fall season he made a very positive impact on the kids and the program.  His mentorship from Coach mauldin allowed Kane to come into the Sox program and not skip a beat when it concerned a high level of knowledge and energy brought to the coaching role.
We are excited to have Coach Morrow back for another summer of Sox baseball.