kevin raley - 17u platinum head coach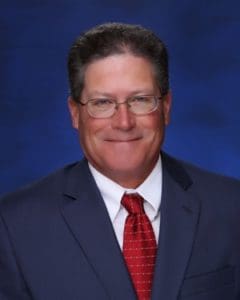 Coach Kevin Raley is returning to coach the East Coast Sox for his 2nd season.
Raley made a tremendous impact on Sox players, but also coaches, with his years of expertise and knowledge of the game.
Coach Raley also enters his 7th year as Head Baseball Coach and Head Middle School Football Coach. Coach Raley also teaches Middle School Boys Physical Education. Coach Raley led his baseball team to win back-to-back State Championship Titles in 2016 and 2017.
Coach Raley brought to UMS-Wright twenty-six years of coaching experience. Coach Raley served as Head Coach at G. W. Long High School in Skipperville, AL (1989-1991) where he captured two 1A State Championship titles and a semi-final finish. While at Robertsdale High School in Robertsdale, AL (1992-2014), Coach Raley had two 5A State Championship Runner-Up finishes and three Quarter-Final finishes. His teams grabbed 12 Area Championships, 8 Area Runner-Up titles, and reached the post-season playoffs 20 of 22 years.
Coach Raley currently has an overall 644-408 record. Coach Raley was named Baldwin County Coach of the Year (8 years), Wiregrass Coach of the Year (3 years), and was the 1996 Mobile Press-Register Coach of the Year. He coached the South Team in the East-West All-Star Game for 17 years and has served on the AHSAA Baseball Committee for the past 18 years. In 2020, Kevin was elected to the ALABCA Coaches Hall of Fame.
Coach Raley taught for twenty-six years before coming to UMS-Wright. He taught American History and Physical Education at Long and was named Robertsdale Teacher of the Year in 2008 where he taught American and World History, Government, Economics, and Physical Education.
Coach Raley received his bachelor's degree with a double major in Social Studies and Physical Education from the University of South Alabama, where he also played baseball for Coach Steve Kittrell.
Coach Raley is married to the former Susan Kelly, and they have 3 children: Kelly Reyes, Benjamin Raley, and Kerri Raley. They have two granddaughters, Ryleigh (6) and Isabel (5 months)