matt milewski - 17u american head coach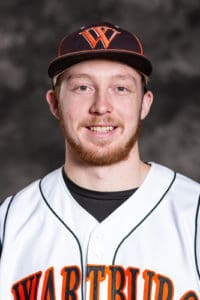 Coach Matt Milewski is returning to coach the East Coast Sox for his 2nd season.
Having a former collegiate player and current college coach on staff with the Sox is a huge asset for the program. Matt was also a head coach in the Sox "Honor the Game" fall league where he won the championship.
Matthew Milewski is a first-year Graduate Assistant for the Men's Baseball Team. Milewski has always had a passion for all sports and all that comes with sports such as playing, coaching, and developing strategy. He feels that the best sport in the world is baseball. As far back as Milewski can remember, he has been involved in baseball in some manner, whether it be as a player, coach, and even as an umpire. He has seen this game from many sides.
Milewski has had experience in many different areas of baseball. He was a Student-Athlete at Wartburg College, played both football and baseball. Milewski lead drills for pitching and hitting camps that were held by Wartburg College, coached high school athletes on fundamentals and advanced techniques of baseball, and called pitches for the Varsity team, and managed the outfield and pitching staff in practices.
In all of Milewski's experiences in baseball and developing many skills, he managed to always succeed in his studies. In May 2020, Milewski received his BA in Business Administration with concentrations in Sport Management, Management, and a minor in Leadership. He also earned a 3.975/4.00 GPA and was on the Dean's List from 2016-2020.
Furthermore, Milewski is looking to progress towards his goal of being a collegiate coach. He feels that his experiences, background, and his character has laid a solid foundation to bring value to the Baseball Program here at the W. Milewski explain that there is still much more to learn and develop. As a dedicated student in the game of baseball, he cannot wait to learn new techniques, processes, and observe styles that will improve his leadership, and coaching skills for the future.