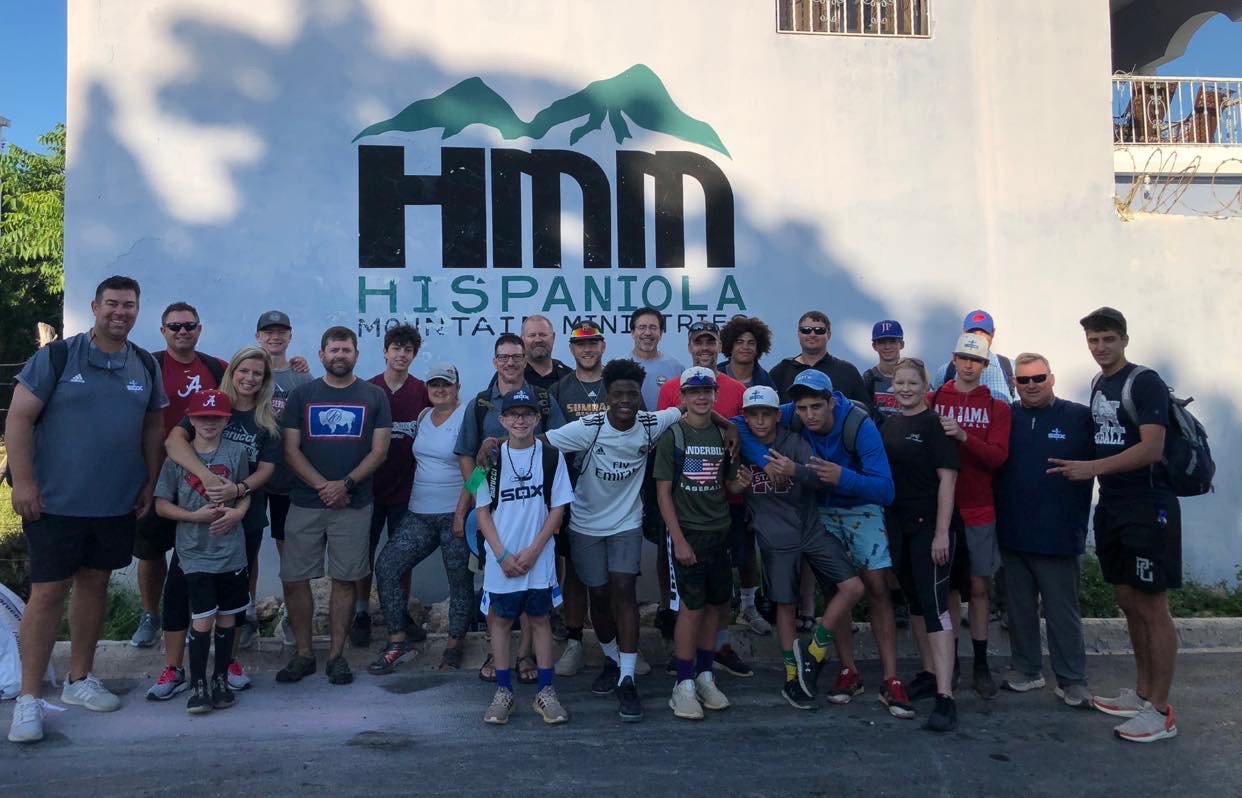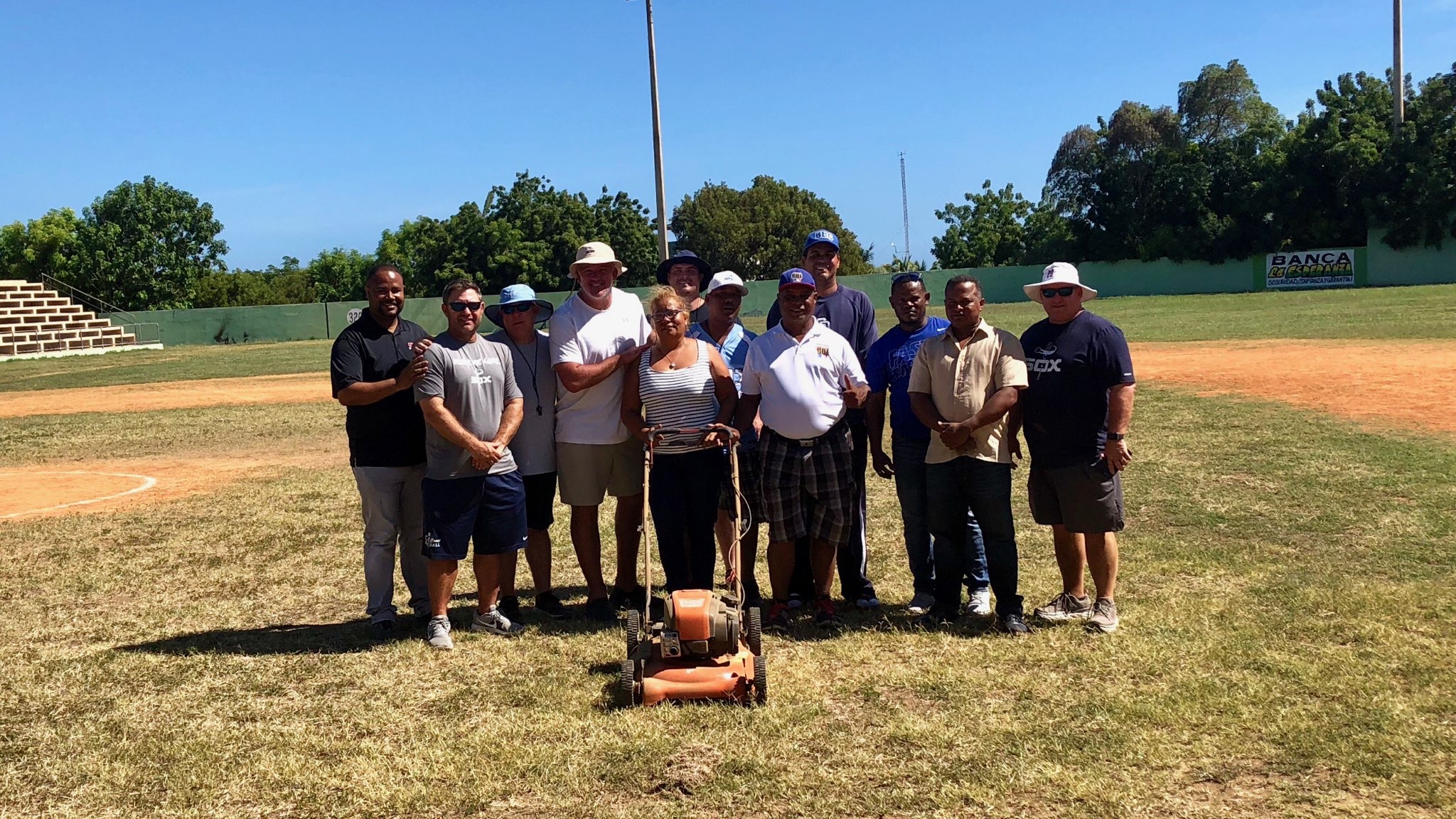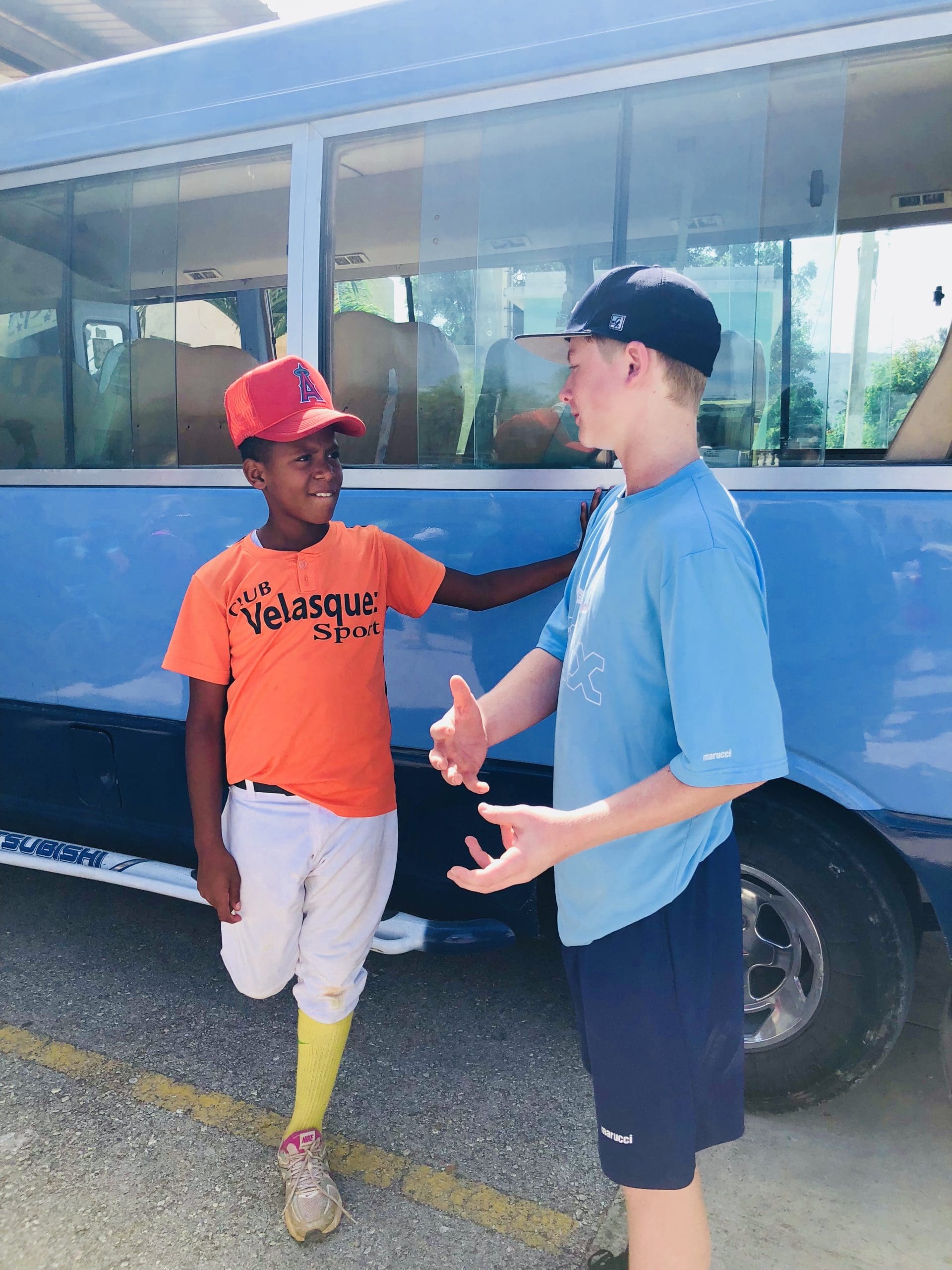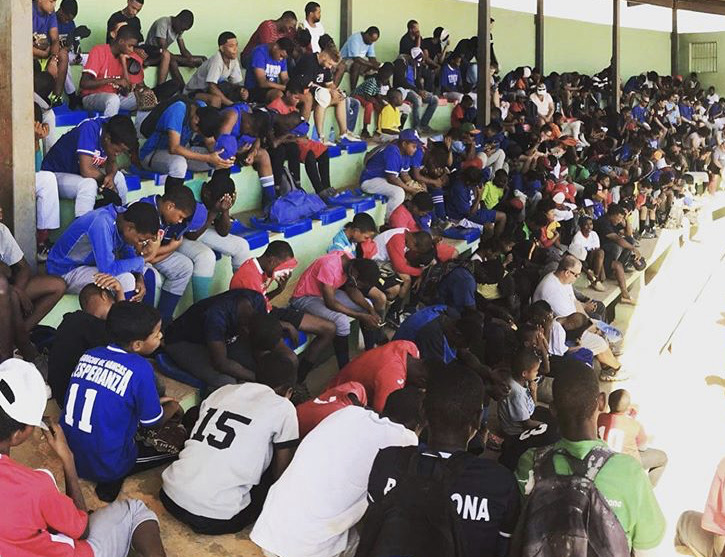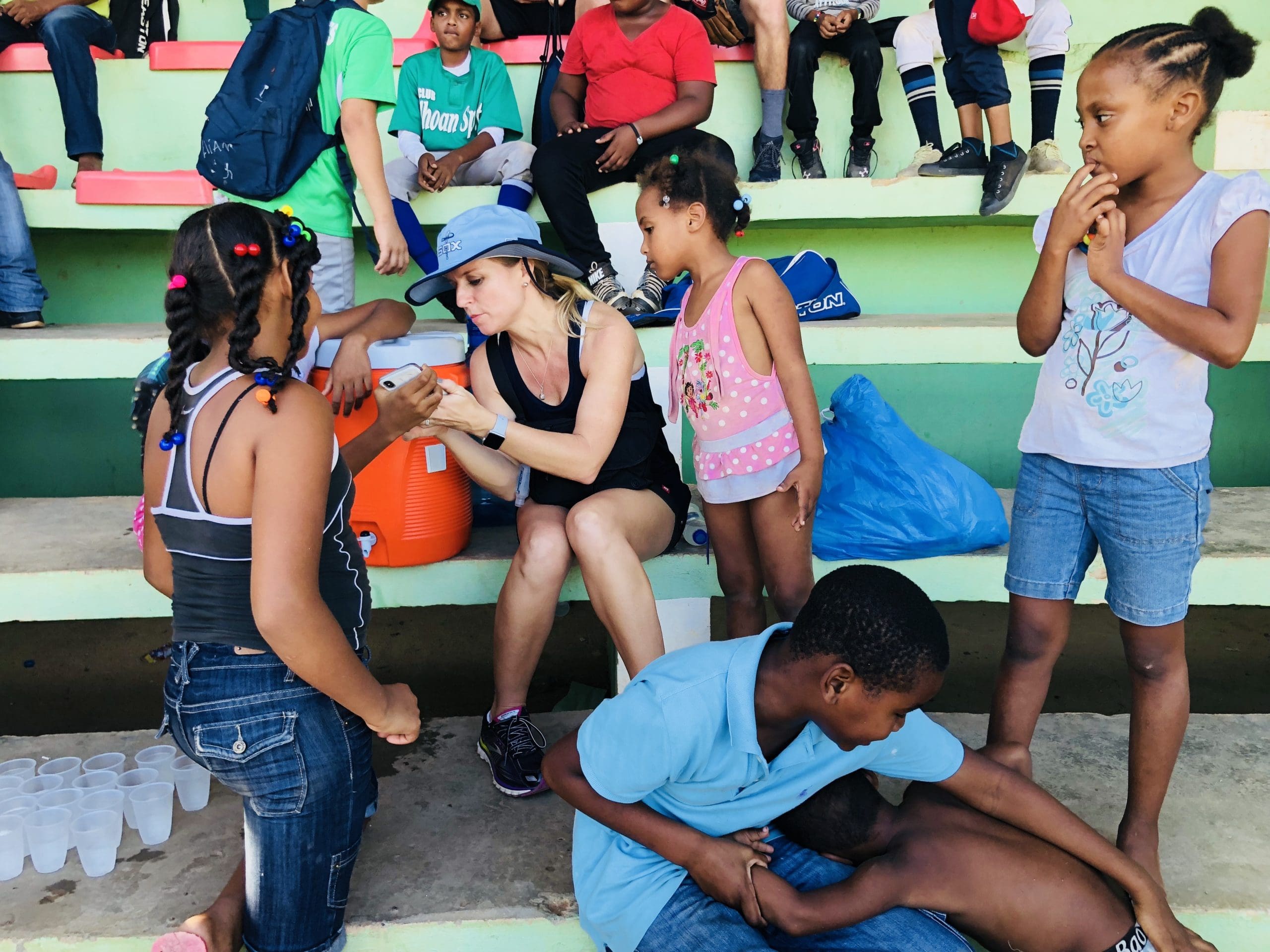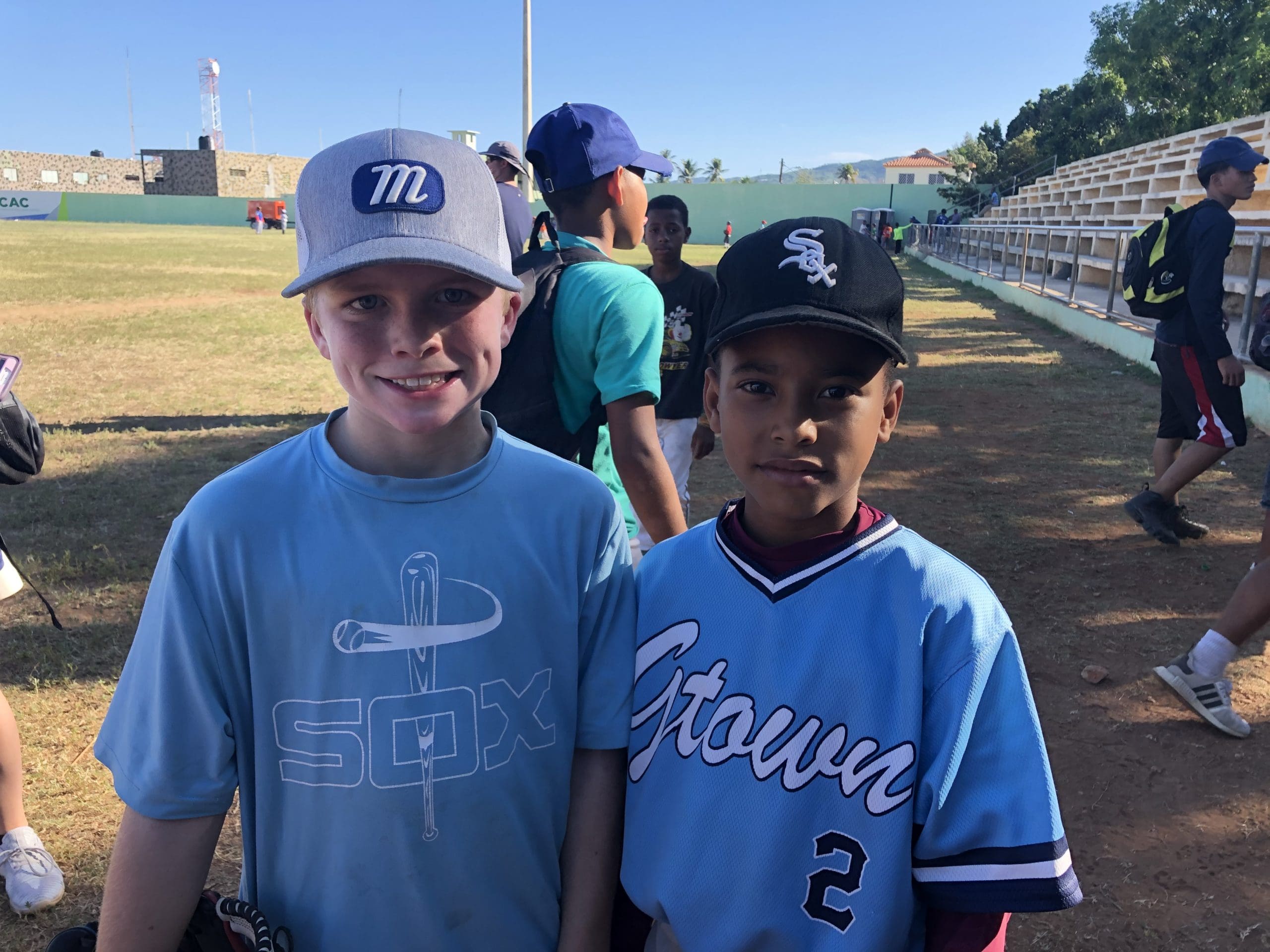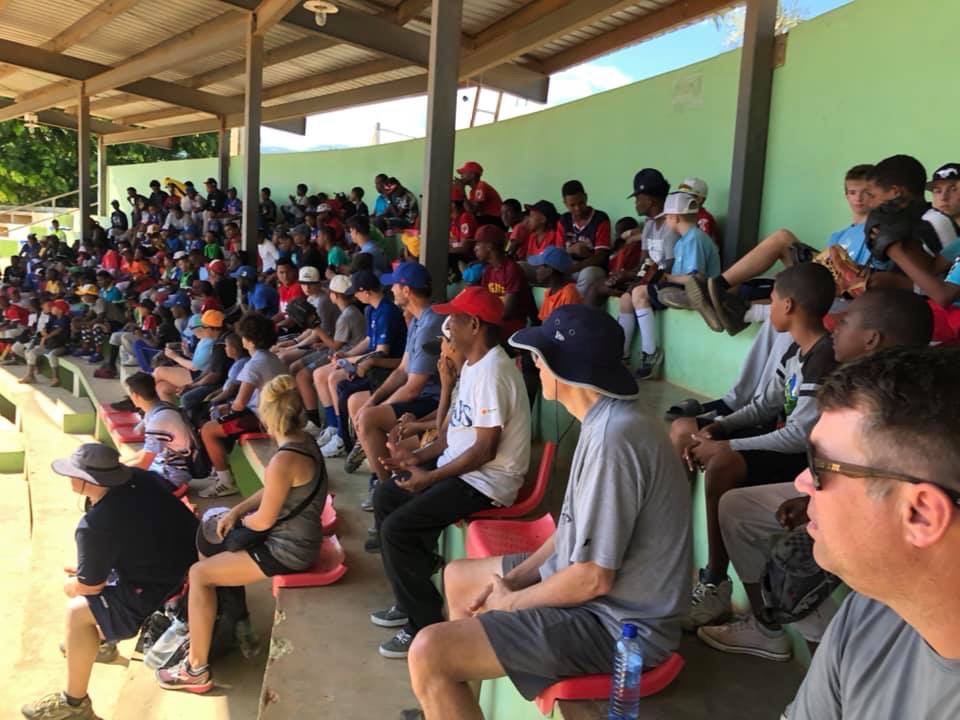 SOX MISSION OPPORTUNITES
The East Coast Sox organization aspires to provide opportunities for our players and families to serve Jesus Christ through baseball.  We want to fill the GREAT COMMISSION that Jesus has called us to by spreading his teachings to all:
Now the eleven disciples went to Galilee, to the mountain to which Jesus had directed them. When they saw him, they worshiped him; but some doubted. And Jesus came and said to them, 'All authority in heaven and on earth has been given to me. Go therefore and make disciples of all nations, baptizing them in the name of the Father and of the Son and of the Holy Spirit, and teaching them to obey everything that I have commanded you. And remember, I am with you always, to the end of the age.
Matthew 28-16:22
The Sox fulfill the Great Commission through supporting these 4 organizations of Hispanola Mountain Ministries, Fellowship of Christian Athletes, USAYO, and Calvary Rescue Mission with our time, money, and talents.  Please contact Joe Caruso for more information on how to get involved with any of these ministries.
Hispaniola Mountain Ministries
During the Thanksgiving break, East Coast Sox will take players, parents, and friends to serve in Barahona, the Dominican Republic with Hispaniola Mountain Ministries.
The purpose and intent of the trip is to share the Word of Jesus Christ by training high school players, conducting clinics for youth players, providing baseball equipment to the players in need, and giving out beans and rice to the community families in the local areas and Haitian villages.
Highlights of our 2019 Thanksgiving trip:
92 youth players gave their lives to Christ
Sox Officer, Eric Dubose, had his son's Josiah and Jonah accept Christ on the trip
Over 10 people from sugar cane villages/Haitian villages accepted Christ
Sox families bought a lawnmower for Barahona youth baseball field
Sox families got to meet the children who they sponsor thru HMM.
This is an annual mission trip that is open to all players, parents and friends of East Coast Sox.
To learn more about Hispanola Mountain Ministries go to:
Fellowship of Christian Athletes
East Coast Sox President, Greg Sykes, will be serving as Lowndes County Area Representative for the State of Mississippi.
Coach Sykes will serve the local schools by spending time with coaches, players, and families, administering the gospel message of Jesus through their sports
Greg will continue to fulfill his mission through East Coast Sox over the summers, where he will oversee the Sox program.
To support Greg and his mission through prayer or finances, please go to
Fellowship of Christian Athletes.
USAYO
East Coast Sox Former Organizational Chaplain, Scott Carter, is a veteran evangelist and youth pastor who has ministered to untold thousands of young people at churches, camps, conferences, school assemblies, and youth events, all over the country, telling them about God's power to change lives like his own.
As Southeast Region Director for USAYO, Scott is dedicated to reaching the youth and college students of America by dealing with life's real issues, rescuing them, and releasing them to serve their campus and community.
Scott fulfills his mission through East Coast Sox over the summer where he oversees our shepherding for parents and players to grow in their relationship with the Lord.
During weekends, Scott will lead dugout devotions for teams, give counsel to parents in the stands, and preach some of our devotionals.  Scott also does different themed seminars on the weekends for our players and parents.
To support Scott and his mission through prayer or finances, please go to USAYO.
CALVARY RESCUE MISSION
The Calvary Rescue Mission transforms the lives of homeless men in Memphis, TN.  At Calvary, men will be provided shelter, food, job training skills, clothes, and the gospel message of Jesus Christ.  Every day the mission will enable 50 men to come and hear the gospel message, and each night in the chapel a different church will come and share God's word.
East Coast Sox Officer and Co-Founder, Joe Caruso, periodically attends the mission to share the gospel of Jesus Christ and to serve food.  Joe has taken a heart-felt calling by the Lord to serve the cause of Christ at Calvary.  During his time at the mission, the homeless men know Joe as the former professional player who now plays on God's team.
To support the Calvary Rescue Mission through prayer, clothes, or finances, please go to Calvary Rescue Mission.