East coast sox 18u national coach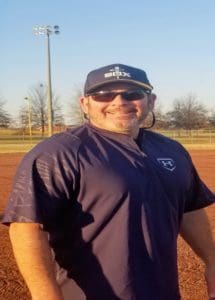 Coach Mitchell Duke is returning to coach with the East Coast Sox for his 4th season.
Coach Duke has a strong faith in Jesus and a high aptitude in the game because of his baseball background.  A high-level character coach with strong integrity makes the Sox program better on and off the field.  His passion for the game, players, and families was a huge success last year, and we are excited about the new summer season.
Coach Duke currently provides baseball instruction to include hitting/pitching/fielding/catching in the Decatur, AL, region.
In high school, Mitchell was a three-year letterman for Decatur High School and was All-Area and All-Morgan County his senior season.
Mitch continued his playing career at Calhoun Community College as a 2-year starter at catcher. Mitch transferred to Auburn University to continue his baseball career and to pursue his electrical engineering degree. As a 2-year-lettermen Mitch was selected as a unanimous selection for 1st Team ALL-SEC and 1st Team ALL-SEC Tournament in 1993. Mitch then signed with the Cincinnati Reds in played for 2.5 years in the Reds Organization.
Mitch received his Electrical Engineering Degree from Auburn University in 1996 and returned to the Decatur/Huntsville area to enter the engineering workforce. Since that time, Mitch began coaching/instructing baseball in 2000 and has continued to have coach/instructed baseball in the Decatur/Huntsville area for the past 21 years.