east coast sox 16u american team coach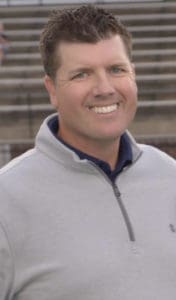 Nick Turner is returning to coach with the East Coast Sox organization for his 3rd season.
Coach Turner grew up in Louisville KY and attended Trinity High School.  He was a first-team All-Region Shortstop during his Junior and Senior years.   He brings the heart of a teacher to the East Coast Organization.  He was taught by the minor league and major league players from the time he was 12 to the end of his college career.  That knowledge he learned thru those years is passed on to every player that plays for him. His attention to detail and his emphasis on the proper mechanics of hitting, fielding, and throwing are why players love to play for him.
Nick was offered a full baseball scholarship to Tallahassee Community College in Tallahassee FL, where he played baseball for 2 years.   Nick then received a full scholarship from Western Kentucky University where he was one of the leaders on the team in batting average, home runs, hits, and doubles.
Nick is a great addition to the Sox staff, and we are blessed to have him be with us this.