EAST COAST SOX 17U DUKE COACH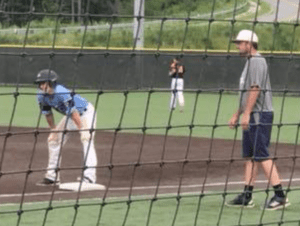 Rease Gairhan is returning to caoch with the East Coast Sox for his 5th bseason.
Rease is currently a teacher at Hebron Christian School in Pheba MS. He teaches middle and high school math.  Rease serves as the Head Coach of baseball, softball, and boy's basketball at Hebron. He also assists with football and girls basketball.
Rease attended Rossville Christian school where he played Varsity baseball while there. He also played for East Coast. After graduation, Rease was able to play at the collegiate level at Lyon College as a pitcher for four years.
In addition to coaching, he has been the site coordinator for the Sox tournamnets.  As a former Sox player, Rease has been with the Sox since the beginning.  He knows what type of charcater and ability we look for in the Sox program.