east coast sox 17u head coach Nashville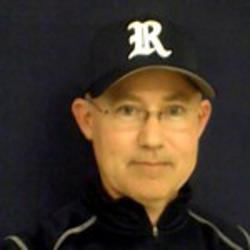 Coach Scott Mitchell will be returning to the Sox for his 10th season.
Coach Mitchell is the "Yoda" of the Sox coaching staff.  He shares his wisdom and knowledge with all the young coaches, and he really takes them under his wing.  Mitchell's devotionals over the weekends with his teams have also been a huge blessing to the Sox program.  Scott always gives his full heart to his players and teams over the summer.
Coach Scott Mitchell attended Mississippi State University where he was a 4 year Letterman and standout infielder.  Coach Mitchell was part of two SEC championship teams and made the All-SEC tournament team in 1990, where they went on to play in the  College World Series.
Coach Mitchell began his college coaching career as an assistant coach at The University of Kentucky & continued to Birmingham Southern College.  Scott has also had three stints with Athletes in Action; two as a player and one as a Head coach in 1991.
During the off-season Mitchell conducts his own baseball camp in Florence; he has also been an instructor at  U.A.B. and Miss St camps. Currently, Mitchell is the Head Baseball Coach at Rogers High School in Florence, AL where he resides with his wife and  3 children.