east coast sox 17u nashville coach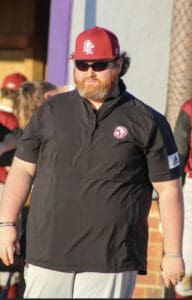 Coach Taylor Thaxton is entering his first season coaching with the Sox.
Coach Thaxton has served as a High School coach in the state of Alabama for 10 years. He currently serves as the Head Middle School Baseball Coach at East Limestone High School, located in Athens, Alabama, where he also serves as an Assistant Coach on the Varsity staff and Assistant Athletic Director for the school. In Coach Thaxton's first year of being the head middle school baseball coach at East Limestone, he led the team to a 23-6 record which broke the middle school's record for most wins in a season. 
Coach Thaxton also served as the Head Middle School Baseball coach at Rogers High School in 2019 and was also a Varsity Assistant. During his time at Rogers, Coach Thaxton worked under Head Coach Scott Mitchell who currently serves as the 17U Nashville Head Coach for the Sox.