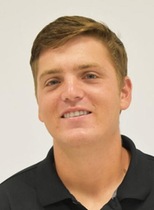 Tyler Milligan is in his first season as the pitching coach for the MDCC baseball program. He is no stranger to the Trojans program, however, as he served as a student assistant coach at MDCC in 2019.
The former right-handed pitcher spent the 2015 and 2016 seasons as a student-athlete in Moorhead, where was a highly-successful reliever at MDCC, compiling 36 appearances, including 21 as a sophomore and 15 as a freshman.
In 2016, he had a 5-5 record with 3 saves and a 2.91 ERA in 55.2 innings pitched and was named to the Mississippi Association of Community and Junior Colleges (MACJC) All-State second team. As a rookie in 2015, he appeared in 15 games and finished with a 2.82 ERA in 22.1 innings pitched.
Milligan spent the 2017 and 2018 seasons as a member of the Delta State University pitching staff, where he helped lead the Statesmen to the 2017 Division II World Series.
Milligan, who graduated with a bachelor's degree in health, physical education andrecreation, with an emphasis in sports management, resides in Moorhead.