east coast sox 17u - gilmer coach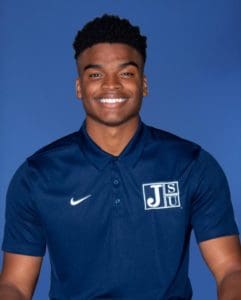 Tyler Jones is returning to coach with the East Coast Sox for his 2nd year.
Tyler is from Columbus, MS. He began playing baseball since he could literally walk, so he has been around the sport for many years. Growing up, baseball was always his deepest passion.
In high school, he played at New Hope High School where he eventually was recruited to play at Mississippi Delta Community College. After 2 years at Mississippi Delta, he finished his last 3 years playing Division 1 at Jackson State University. During his time at New Hope, he competed in the State Championship tournament 2 years back-to-back. In 2014, his team won the State Championship. Also, Coach Jones competed in the NEMCABB 2016 3A/5A All-Star game.
While in college at Mississippi Delta, he made 2nd team All-State. At Jackson State, his team competed in their conference tournament, leading to winning the regular season SWAC Championship in the 2020-2021 season. At Mississippi Delta CC, Jones received his Associates degree, then went on and receive his Bachelors in Health, Physical Education, and Recreation, and then masters in Sports Management from Jackson State University.
Why I chose to coach for the Sox?
I enjoy coaching with East Coast so I can help young players whose position I was once in. I get to make positive impacts on my players and make individual connections while watching my players improve on and off the field. I not only get to share my baseball expertise with them, but coaching gives me an outlet to teach them how to be young men and how to develop off the field as well. I have made many meaningful connections coaching with East Coast and have developed into an influencing role model that I am proud for my players to look up to. Coaching at East Coast is an amazing experience, allowing me to travel to many beautiful fields and see many players grow in their baseball talents and as brothers in Christ.