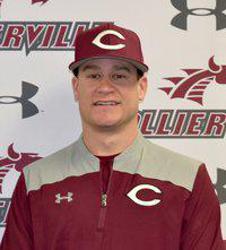 Branden Shemwell is a former collegiate player at Dyersburg State University and Southwest Community College. After Redshirting his freshman year at Dyersburg state he transferred back home to Southwest Community College. There he earned First team all conference and first team all defense his sophomore year. Branden currently lives in Memphis Tn where he coaches baseball at Collierville High School and works in Law Enforcement with the Shelby County Sheriff's Office.
Branden is in his third season with East Coast and Specializes in working with hitters and outfielders.  Shemwell has a tireless work effort that is infectious to our staff and players.
Branden accepted Christ his freshman year of college and has continued to grow in his faith ever since. " I love East Coast because not only do I get to coach baseball at an extremely high level, but I get to be around players and coaches who put Christ at the forefront of their lives." "The biggest highlight of my Coaching Career was traveling to the Dominican Republic with Coach Caruso to share the love of Christ and teach the game of baseball through it. "
Shemwell will serve as a master instructor and coach for all the World Wood Bat and PG World Series events.