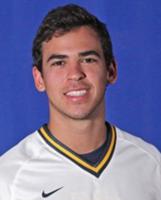 2017
started five games with 14 appearances…tossed a season-long 5.1 innings vs. Florida Tech…fanned a season-high six batters vs. Lindenwood…compiled two wins on the season…struck out 40 batters in 35.2 frames of action…posted a 7.57 ERA.
2016
made 16 appearances with four starts on the season…compiled a 3.44 ERA with a 2-4 record…tossed 36.2 innings on the bump in his debut season…struck out 32 batters on the campaign…logged five innings of action – his longest outing of the season – in his third start on the season at Millsaps…earned the win against the Majors – his first of the season on Apr. 12…also struck out a season-high eight batters.
BEFORE MISSISSIPPI COLLEGE
played at Calvary Christian Academy for Gregg Mucerino…batted .325 with 12 extra base hits…posted a 1.43 ERA with 103 strikeouts…earned all-county first team honors his senior season with a 6-3 record…named all-county second team his junior season with a 0.68 ERA.
PERSONAL
son of Carolina and Omar Taborda…majoring in Sports Management.